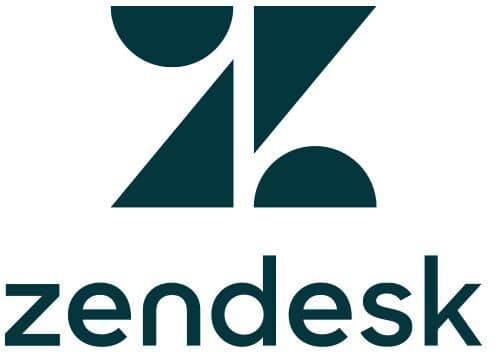 Before talking about the 7 Important Zendesk features for better customer Support let's discuss Zendesk.
Customer service is an integral part of any successful business. The mere presence isn't enough that's why must exist in a way that caters comprehensively to the customer's needs. This aspect of every business doesn't get the required attention that's why it comes latterly the business has achieved success. Traffic increases, messages rush, and there are lots of feedbacks including bug reports.
These can become overwhelming and the ultimate solution is installing a help desk that actually helps – Zendesk. The critical need for good customer support requires a deft helpdesk solution and Zendesk works perfectly.
Zendesk serves as an all-in-one customer service platform that resolves your customers' problems, and inquiries concerns. From startups to a vast chain of organizations, this robust cloud-based desk software has helped organizations live up to the dynamics of customers.
We going to discuss 7 Important Zendesk Features For Better Customer Support here which helps to understand the core functionalities of Zendesk.
The help desk ticketing system represents a centralized platform for all conversations, resolving issues efficiently by collecting the right information from customers. Insights are gained so this ultimately puts your customer service ahead of your customers.
Besides, here are several features that make Zendesk the ultimate solution for great customer support. Here we going to discuss 7 Important Zendesk Features For Better Customer Support.
7 Important Zendesk Features For Better Customer Support
1. Zendesk Support:
This is part of the entire operation that offers customer support, support via email, social media, and mobile, with voice with complete data reporting, and integrations.
Further, Zendesk Support can be described as a central hub that links up everything required to take advantage of customers and provide them with a great experience. Hence, some of the features under this platform solve issues and problems in a collaborative manner and they include Real-Time Updates, Agent Collaboration, Helpdesk Automation, Macros, Request forms, Ticket Fields, Custom views, SLA management, and mobile apps.
2. Zendesk Chat:
Moreover, this is a platform that provides live chat support solutions to businesses. This aspect of the helpdesk solution provides customers with the support they need in real-time. This increases sales conversion and generates more leads on the website
3. Zendesk Explore:
In addition, customers are enabled with instant access void of unnecessary timewasting. It offers a unique insight into business analytics to measure the improvement of the entire customer service operation. Overall, the platform is an easy-to-use interface that fosters customer relations via the utilization of data-driven information.
4. Zendesk Guide:
So, this serves as a friendly way of walking your customers through the scope of your business. It provides free access for customers to exploit the institutional knowledge required for a superb experience.
Moreover, this can be likened to a self-service portal that deploys a smart knowledge base to empower agents and customers via a self-service solution. Hence, this platform is far-reaching as the study revealed that a large number of customers prefer to look for answers on their own except wait for a live agent. The self-service portal provides a faster resolution unless concerns or inquiries are complex and cannot be solved by onsite resources.
5. Zendesk Talk:
Lots of customers like to interact through voice calls as it's quick, fast, and effective. Zendesk Talk is a call center software that provides more personal phone support and improves overall organizational productivity.
6. Zendesk Connect:
Further, this is a communication management software that oversees communications across channels. So, it ensures that customers have access to the required information and provides excellent customer service.
7. IT Helpdesk:
Moreover, Customers are key but Zendesk doesn't focus on that only. It even provides support for internal staff, solving problems that involve password reset, and fixing a network downtime. The IT help desk also simplifies the identification of issues, troubleshooting, and getting help related to products and services.
Consider these 7 Important Zendesk Features For Better Customer Support you will get a better idea of how it is helpful for your business.

Author: SVCIT Editorial
Copyright Silicon Valley Cloud IT, LLC.