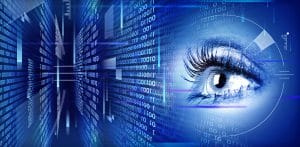 Managers have to make critical decisions from time to time with vast impacts on the organization. Providing access to the right information in the right moments empowers organizations to make the choices that drive their company forward. Amazon web services introducing Amazon QuickSight, a Cloud Power Business Intelligence service to facilitate this even more adequately.
Here we are providing an introduction to AWS QuickSight for business aspects.
AWS QuickSight delivers easy-to-understand insights to all the company employees. It connects an organization's data wherever it is stored, including native AWS sources, spreadsheets, significant data sources, and third-party databases in the cloud. It also allows its users to interact on-premises and transforms it into rich interactive dashboards so they can freely explore and analyze information visually with a blazing fast speed.
AWS QuickSight Characteristics   
Scalable
QuickSight automatically scales with the user's usage and activity with no need for additional infrastructure. From 10 users to 10,000, QuickSight seamlessly grows.
Serviceless and Fully Managed
QuickSight is a fully managed cloud application, meaning there is no upfront cost, software to deploy, capacity planning, maintenance, upgrade, or migrations.
Pay for What You Use
Pay monthly or annually, with Pay-per-Session pricing; data consumers only pay when they access their reports and dashboard with no up-front cost.
Fully Integrated
QuickSight is deeply integrated with user data sources and other AWS services like Redshift, S3, Athena, Aurora, RDS, IAM, Cloud Trail, Cloud directory, and more. Providing users everything they need for an end-to-end cloud BI solution.
Connect Organization Data, wherever it is
On-premises
Securely connect to the on-premise database and flat files such as:
Excel
CSV
Teradata
 My SQL
SQL Server
In the Cloud
Connect to hosted databases, Big Data formats, and secure VPCs.
Redshift
RDS
S3
Athena
Aurora
Teradata
MySQL and SQL Server
Presto
Spark
MariaDB
Snowflake
Applications
Connect directly to third-party business applications.
Salesforce
Square
Adobe Analytics
Jira
ServiceNow
Twitter
GitHub
One Product for all Users
QuickSight covers all users from casual data consumers to dashboard creators to power users and analysts that need self-serve analytics.
Explore
Give power users and analysts the freedom to do their own-serve data discovery and analysis on governed data controlled by the organization.
Create
Create and publish rich, interactive dashboards to all the users.
Consume
With the new Reader Role, QuickSight allows its users to provide secure and easy access to everyone in the organization to interactive dashboards and reports on any device.
Explore, Visualize, Collaborate
Give power users, and analysts fast, easy-to-use self-serve analytics with the author role.
Connect to the data source, and create or edit datasets
Create visual analysis, filters, drill-downs, and more
Invite co-workers to collaborate on analyses
Publish dashboards and reports
Build Enterprise Ready
QuickSight has an AWS solution that can give any size business the power of enterprise-grade solutions. It provides an excellent solution for small teams and small companies, but it has an enterprise-ready route as an AWS solution.
Secure and Compliant
End-to-end encryption
HIPAA
SOC2
PCI
ISO 27001
Global Availability
Enable collaboration across global teams, with local SPICE storage for optimized access.
N-Virginia
Oregon
Ohio
Dublin
Japan
Singapore
Sydney
Built-in Redundancy
It also provides native high availability and fault tolerance with transparent data replication and backups.
Data Governance
Create manageable datasets that provide flexibility to the end-user to perform self-serve analytics on data.
Create data set that:
It can share with any user
Automatically refresh
Have row-level security
Users cannot modify
Dynamically update with changes
Scalable, Secure Dashboard Publishing
QuickSight is optimized to deliver dashboards and reports to users across their organization in a secured, connected, and updated way because of its scalability and low cost.
 User Management and AD Integration
Microsoft Active Directory
QuickSight Enterprise Edition can integrate with an active user directory to dynamically manage users and groups.
Author: SVCIT Editorial
Copyright Silicon Valley Cloud IT, LLC.