Amazon Lightsail Server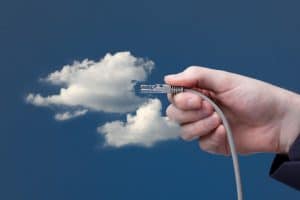 Amazon Lightsail is the easiest way to launch and manage a preconfigured virtual private server with AWS. AWS Lightsail provides an easy way to launch and manage the private virtual server.
Here we are going to discuss how Amazon Lightsail Server Support supports enterprise business applications.
Why Amazon Lightsail Server?
When an enterprise business builds an application and chooses Amazon EC2 instance as a platform, they have the freedom to decide the underlying infrastructure like storage, server, security groups, IP address, VPC, etc., for their system. When an enterprise needs a preconfigured and pre-assemble system to run its application on a built-in platform, the best option would be a virtual private server.
However, a virtual private server provides a handful of fixed storage, fixed network configurations, and fixed infrastructure. Virtual private server (VPC) provides all these components. But the problem with the virtual private server is if, later on, an organization wants to expand their application, the virtual private servers provide minimal options for scaling; to solve this problem, Amazon, Lightsail comes into the picture.
The Amazon Lightsail server is very similar to the virtual private server. Still, unlike virtual private servers, it provides an option to auto-scale so it provides the simplicity of VPS backed up by the reliability and security of AWS.
The significant benefit of the Amazon Lightsail server is as an organization's need grows regarding their business application Amazon Lightsail provides auto scale and connects other AWS resources like database and SMS services.
With Amazon, Lightsail users can run a simple application without bothering about the underlying infrastructure. The user can also have an option to order skilful resources according to their application needs.
Who Uses Lightsail and Why?
Here is everything an enterprise needs to jumpstart its project!
Easy to Integrate: With Amazon Lightsail no need to worry about underlying infrastructure like network and storage.
Powerful API: It allows integrating an application to other external applications using simple and flexible API.
Storage: It also provides highly available and high-performance storage in the form of an SSD block.
Secure Networking: Amazon Lightsail also provides speed and secure networking connections.
Additional Features: It provides easy to integrate additional features like database, content delivery network, etc.
Load Balancing: As an enterprise, applications have to handle lots of traffic, which can tremendously affect application performance. So, here the load balancing can help by distributing the load equally among different instances.
Instances: Application templates include WordPress, Drupal, Joomla, Magento, Redmine, LAMP, Nginx (LEMP), MEAN and Node.js, etc.
Cost-Effective: The Lightsail server is a virtual server that's cost-effective, fast, and reliable with an easy-to-use interface.
Fast and Easy
Grows with You
Free 1-month usage
Low, Predictable Price
How Amazon Lightsail is Different from EC2
Amazon EC2 is a compute web service that offers securely resizable compute capacity in the cloud. Its design provides scalable deployments and workload optimization.
Amazon Lightsail is ideal for single server business software and depth test environments.
EC2 supports high-performance computing, Big Data, analytics workloads, migrations from on-premises environments, including license and application modernization.
Lightsail can also, easily connect to other AWS services. It offers an all-in-one experience, including load balancers and databases. It also makes server management easier by automatically configuring key resources like networking and security. Lightsail also provides a simple and efficient way to launch, deploy and manage the compute networking, storage, and database resources on AWS.
Amazon EC2 also offers easy connectivity with AWS resources. It also provides instance types that can optimize specific workloads, including enterprise applications, machine learning, high-performance computing, and graphics-intensive applications.
Amazon Lightsail is cost-effective.
EC2 is for query processing and cloud storage across a wide range of applications.
Lightsail is best suited for projects that require a few virtual private servers and users who prefer a simple management interface.
Author: SVCIT Editorial
Copyright Silicon Valley Cloud IT, LLC.