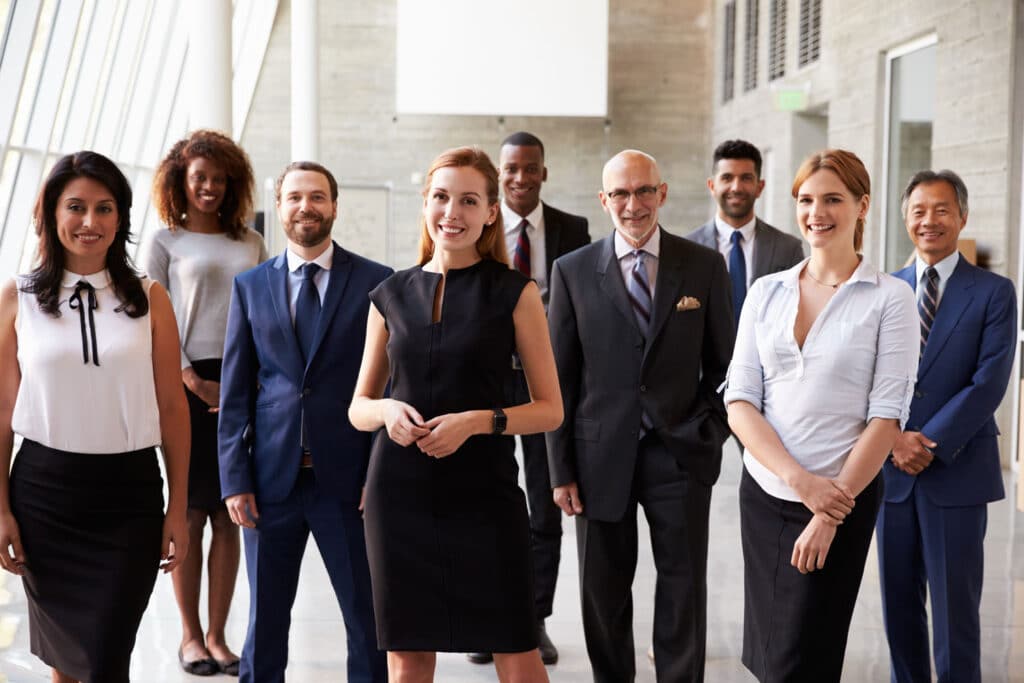 Hiring Process of SVCIT
The future of any business is determined by its hiring process. As a business, the ability to adopt the right hiring process will help in positioning your business for success. This is due to the ability of your business to attract talents that perform at their best toward business growth and profitability. Our good Hiring Process Protects SVCIT culture.
Being a custom software development enterprise company, the hiring process protects SVCIT as it has a direct impact on not only our business but our clients. Of course, just like every other business, your hiring process must be divisible into these four stages;
Definition of Role To Be Filled for the hiring process
As an enterprise software development firm, we only hire talents who have at least 5 to 7 years of experience in the field. We look out for engineers with experience, expertise, and skills that are needed to perform at the high-level other engineers perform at SVCIT.
That's why we are able to bring them on board as fast as possible. We immerse our engineers into the system by not treating them as newbies. They are assigned the complex jobs available at that point immediately since they have passed very tough interviews already.
Sourcing, Marketing, and Promoting Open Positions
The hiring process of SVCIT is the access we have to over 1200 engineers in a sister company. Outside of this, our HR team has access to professional recruiters in the field and well-known resume banks. From there, we can reach out to suitable and qualified engineers for an interview.
The hiring process at SVCIT is often around two weeks, and another two weeks of onboarding in order to get the engineer to settle in SVCIT culture and modus operandi.
Select and Evaluate Engineers For The Position
The limited number of engineers have made it to this stage. We are able to avoid the problems other firms encounter during the hiring process since we know why we are hiring and who fits into the picture.
Our access to pre-screened resources also gives us an edge and speeds up the hiring process and meets the qualifications we are looking for.
Verification of Skills
We assigned the toughest tasks to the new engineers available at that point. However, regardless of how they perform, we avoid making the new hire feel less of themselves. The SVCIT culture assumes that we've not done enough during the onboarding process if an engineer fails.
What's Unique About the SVCIT Hiring Process?
Quite a lot stands us out from the bandwagon approach to hiring talents. Firstly, we have in place a human resource team that is able to identify talents from the first interaction. This is due to their experience in the field.
Another important aspect of our hiring process that is a result of our culture is how we promote teamwork. The new engineer is the responsibility of every member of the team. It's solely their fault if the new member is unable to get on board and up to speed in a given time.
Despite assigning complex tasks, the expectations are often at their lowest. We believe we have a system in place to bring the new engineers up to speed. Therefore, we often do not blame the engineer for their failure. Rather, the fault is on the management who has failed in hiring the right asset, or we assume we are unable to provide the engineer with the resources to succeed.
Final Words
At SVCIT, we abide by the use of checklists. Therefore, it will be a near impossibility not to be able to hire the right talent or fail in providing them with the right resources to succeed. Our approach to hiring is to help engineers succeed from the onset and benefit our clients in the long term.

Author: SVCIT Editorial
Copyright Silicon Valley Cloud IT, LLC.