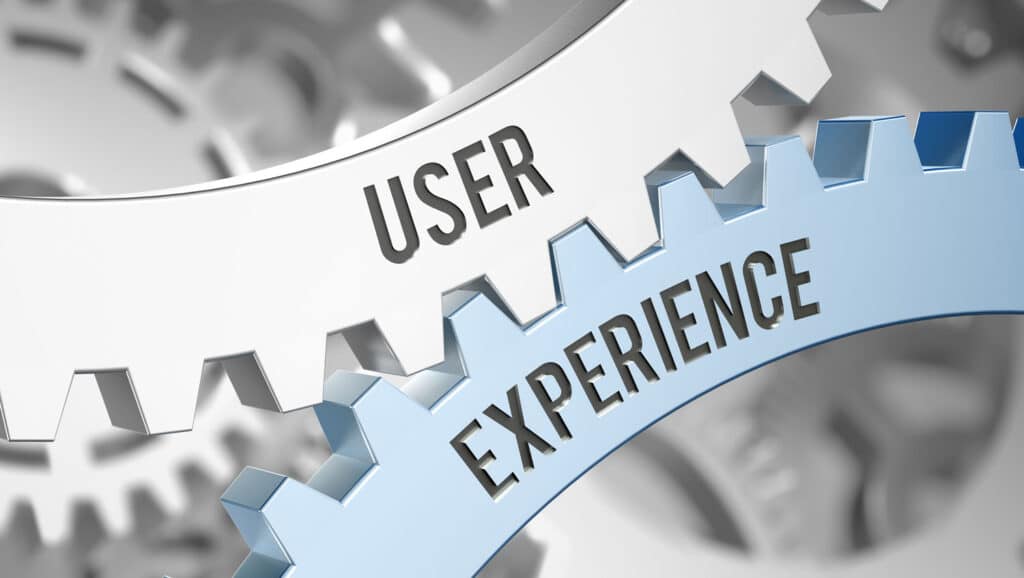 Frankly, the value of custom software is determined by how receptive users are toward the software, and this factor hugely determines ROI. Therefore, investing heavily in UI/UX design when developing custom software is of utmost importance.
UI/UX designs are imperative because they determine the experience of end-users as regard operating or using custom software. If people have an easy or swell time using custom software, they are bound to use it often and it will thrive. Nevertheless, if the experience was stressful or stale, they are most likely going to avoid it like the plague. The latter is bad for business and may ignore when you invest in UI/UX design.
A bad investment would be investing in the development of custom software only for your target audience or end-users to find it challenging to use.
The Impact Of The UI/UX Design On The Usage Of Custom Software.
One of the aims of customizing software as opposed to purchasing off-the-shelf software is to give your users a unique experience. Consequently, "User Experience Design" (UX) and "User Interface Design" (UI) are both vital in the usage of software because they both determine how attractive or operational the customized software will be to users. Nevertheless, they are distinct and complement each other.
The goal of UX design is to develop an easy, effective, efficient, and satisfying all-around experience for users. The experience of a user will determine whether will be hooked to it or ditch it. Therefore, in UX design, the designer thrives on ensuring that when there is an interaction between a user and the software, the user has a pleasant experience.
However, UI design takes an aesthetical approach. The UI design is concerned with the overall view of the application. That's the color schemes, fonts for text and their sizes, buttons patterns, placement of the buttons, etc.
The job of the UI designer is to ensure that the interface of the application is outstanding and desirable, while still ensuring it is suitably themed in line with the purpose of the application.
Though distinct, UI and UX play complementary roles. The UI designer determines the appearance of the interface. In contrast, the UX designer determines its operations to give users an easy but efficient experience in the course of using the application.
Benefits of investing in UI/UX
Better end-user experience: When you invest in creating attractive UI/UX designs for your software, your clients will easily use your software to perform the task or purpose for which you developed the software. This will make them more loyal to your brand, which is good for business.
High Return on Investment: Developing custom software is more expensive than purchasing off-the-shelf software. Nevertheless, if your UX/UI designs are top-notch, your customized software will be valuable, and the returns on your investment will be high and worthwhile.
Tips on Enhancing your UX/UI Designs For Custom Software
● There is beauty in simplicity and clarity. Therefore, ensure that though your designs are virtual-stimulating and attractive, they are not complex or difficult to understand. Make use of direct commands.
● Place control buttons next to their targets. For instance, the button to click on an item should be next to the item.
● Aim at making your designs self-explanatory. That way, there won't be a need to host training for users or force for recall concept, thereby saving in costs and improving usability.
Follow SVCIT UX/UI Design Models taken from Applied Human-Computer Interaction.
One of the SVCIT models is the use of checklists religiously. The following checklists can help you understand and follow the best industry practice for enterprise software development UI/UX design. Simply rate the satisfaction degree from 1 to 5 by using over shoulder analysis or hiring focus group.
1- Appropriate input devices allow the use of keywords to enter data with the support of computers.
2- Controls like buttons and menus are provided to users to interact with the usual tasks they interact with.
3- The function attached to the control is very clear and obvious and no recall required.
4- the system will provide appropriate feedback with the user's action.
5- Clear how to activate each control
6- The language of the system is familiar to users
7- User can clearly tell what will happen if a controller invoked
8- Possible redo or cancel option is provided
9- The system is designed to prevent errors.
10- Recognition has a lot more weight than recall.
11- Unnecessary language and dialogue have been removed.
12- Consistency has been significantly considered for colors, layout, capitalization, fonts, placement of elements, labels, terms, and the sequence of actions as well as menus.
UX/UI design is imperative in custom software deployment. Both time and resources are important to develop the best design that is at home with the target audience.

Author: SVCIT Editorial
Copyright Silicon Valley Cloud IT, LLC.