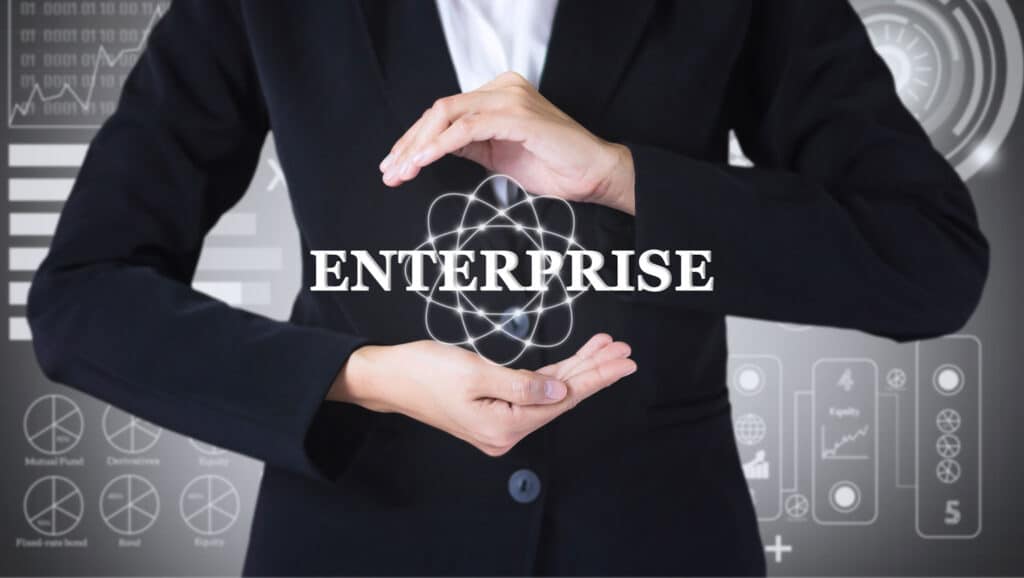 No-Code bridges the gap between user-friendly platforms and customization for enterprise solutions. It is scalable enough for enterprise software solutions.
No-Code platform allows linking a front end, backend, and database of a full-stack application without paying a tremendous amount for development and maintainability.
No-Code Platform Scalability for Enterprises
If an enterprise's application is not built to be scalable, an organization will face a significant downfall down the software lifecycle that can cost them millions of dollars. Making a scalable application has everything to do with structure and strategy because these two aspects are fundamental to run a scalable enterprise application. If an enterprise application is not scalable, then a business will face problems in some areas such as:
Add new Features: As scalable applications help a business to grow their user base, functionalities, and feature sets with perfect performance. If an enterprise application is not scalable, a company will face some problems when adding new features or expanding the application with extra features.
Testing: Testing is a significant part of providing a final application with all required functionalities for a business. Moreover, its Smooth and scalable testing helps to test an application under all enterprise requirements for a business. No-Code provides a smooth testing functionality for features because traditional custom applications give issues during testing. Hence, No-Code platform application scalability also provides better testability.
Performance: The overall performance of an application is also a significant factor in software scalability. A business wants the application to perform well, fast in speed, give their users a good experience, and all this possible using No-Code. No-Code can resolve the issue that every enterprise have to face with custom development such as:
Slow down performance
Poor user experience
The app will often feel broken
No-Code core advantages for Scalable applications
Flexible Framework
Optimized applications for servers
Expandable Functionality
No-Code scalability for enterprise
No-Code platform combines the simplicity of an enterprise solution with the scale of DevOps automation. Customers and industry experts have come to recognize the No-Code platform as the most open and modern application delivery platform. It allows an organization to deliver cross-platform, hybrid mobile apps that are native in every way, with access to device features and offline data. It provides ready-to-go applications with one-click testing and development to release pipeline in the cloud or on-premise infrastructure.
It also allows the integration of existing services like:
No need to pay different vendors
Processing payments
Interactive product catalog
Automated billing system
Security
Enterprise content management using cloud
Forms automation
Connect the whole system
Link automatically all the API's
Allows to transfer data
No-Code scalability empowers business users to assemble a solution rapidly with a wide range of functionalities. An organization can add more features and more functionalities according to their needs.
An enterprise spent a lot of money to build their enterprise software for their customers to use their software and interact with them. Still, as a business grows, new requirements will start piling up faster than an organization can process them by handling a massive amount of data with spreadsheets, causing nasty errors and crashes. At this point, now it's time to break the traditional boundaries and go with No-Code. With this platform, an enterprise can manage its business processes with applications that used to be too complicated to build without professional help.

Author: SVCIT Editorial
Copyright Silicon Valley Cloud IT, LLC.