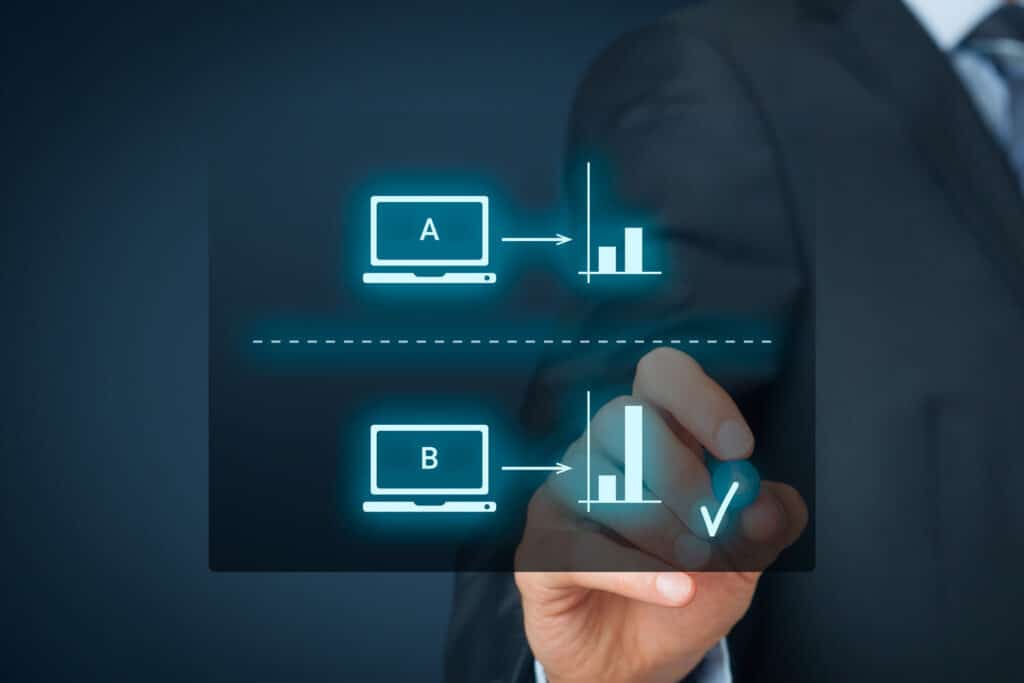 In the fast-paced business world, generic solutions are used to create a lot of overhead in terms of time and money; don't let this technical debt stall business growth.
However, It's time to get rid of the one-size-fits-all approach and build custom solutions that drive the business's digital transformation. For creating custom applications, a user needs to rethink the process involved.
Traditional application development may cause long-term headaches, but at what cost are organizations seeking to reduce delivery time, improve resource utilization, and increase productivity by implementing a new Low-Code application for the enterprise. As the name suggests, Low-Code development requires drastically fewer lines of code to produce the same result as a traditional programming language. Low-Code helps us to design custom workflows on an already abstracted layer without thinking about the underlying complexity.
Does Low-Code Development deliver value to your business?
Low-Code offers an interface to bring solutions to market faster than the competition. Moreover, it can deploy hundreds of secure and scalable enterprise-grade applications on a platform. It tightens governance, eliminates high-paid coders' demand, and makes changing apps painless with its built-in data schema.
Thus, Low-Code development for enterprise applications lowers the barriers created by traditional development and bridges the gap between IT and business teams.
Now developers can spend less time on repetitive work and focus more on solving a specific business problem while many organizations are stuck on where to begin their transformation efforts.
Here are some significant benefits of Low-Code development for an enterprise business are:
Growth
Customer Experience
Revenue
Eliminate the cost Involved in creating frameworks and databases
Low-code development provides fully enterprise-ready integration scalability, security, and fast integration with effective ERP solutions as businesses are looking to save high costs for process management. So, the significant market opportunity as a largescale of enterprise is adopting Low-Code. It is a cost-saving solution compared to traditional coding and offers considerable advantages to software development houses.
Low-Code Business Process Management Tools
Low-Code business process management tools implementing on a single intelligent platform to accelerate the processes of the business. Moreover, the Low-Code development platform allows us to manage unstructured, dynamic processes. Designing a new case, a user rarely has to design a strategy from scratch. It provides business logic with smart AI-based capabilities, and its architecture and package mechanism enable continuous integration and continuous delivery of changes and updates natively.
Although, Low-Code solutions are highly scalable and demonstrate high performance across multiple large-scale businesses with tens of thousands of active users. Low-Code enables everyone fundamentally at its core. The Low-Code says that there is no need to have professional developers; it allows a non-technical person to develop their idea without delaying control of their destiny. It is complete democratization of application development for indeed the first time at a broad worldwide scale. So, an organization can fulfill the digital need of their business by using a Low-Code development platform.
The emergence of Low-Code in a Cloud-Native Way
Low-Code development has now become a team support
Using this platform, professional developers and business users can develop the same project with the same tools in the same platforms and the same data.
It changes how the business work with software
Allows us together all parts of the company to work on a single solution
Its innovative development approach spans coders and business users
Top Low-Code Development Platforms
Salesforce: Salesforce platforms automating repetitive processes; it supports austere object access protocol environments as well as representative state transfer protocols.
Kissflow: Kissflow automates workflow and up the productivity of an organization. The Kissflow environment is closely coupled with the Google Apps portfolio. It can also use to collect information from dynamic tables and environments.
Outsystems: Outsystem delivers a variety of robust features, including third-party libraries and application templates and the proprietary integrated development environment.
Quick Base: It is used to build applications to support the collection and storage of information. Quick Base uses pre-built application connectors to support integration with popular cloud-based solutions while supporting advanced security features.
Radzen: Radzen helps customers build applications and access services with ease as order files are available to open in visual studio code.

Author: SVCIT Editorial
Copyright Silicon Valley Cloud IT, LLC.