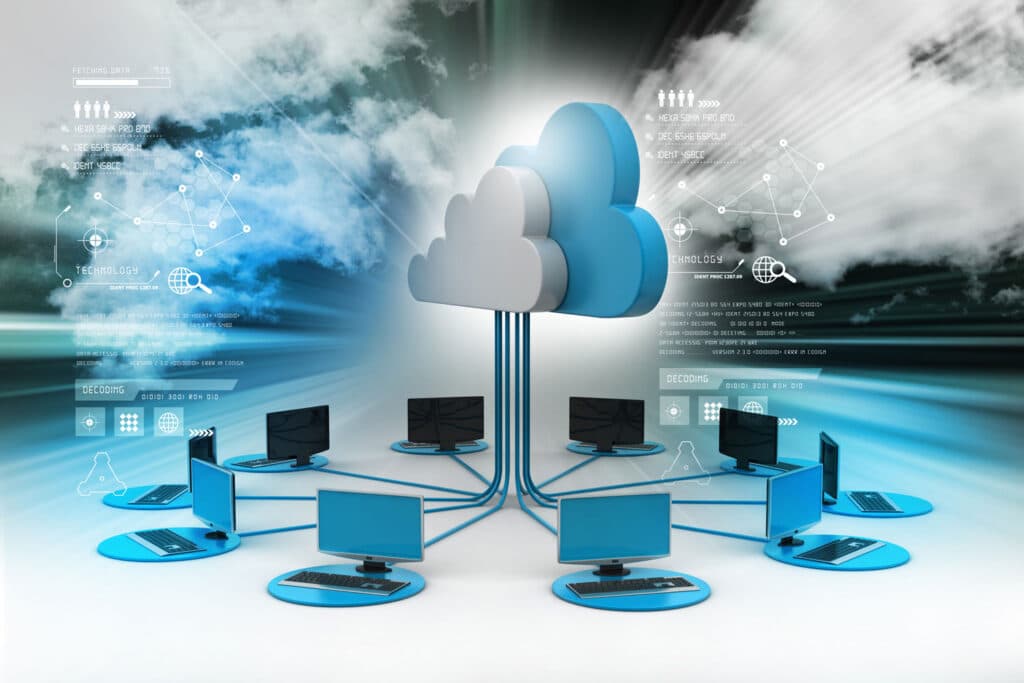 In this modern era, customers have been traditionally adopting the cloud by just moving their virtual machine of states up into the cloud which is a relatively easy well-trodden path but doesn't necessarily realize the full potential of cloud benefits. So, it does not allow to minimize cost, does not allow to take advantage of scalability or performance capabilities.
How is Cloud Adoption Changing?
Customers on the cutting edge of cloud adoption tend to be building out their application and estate to utilize the benefits of cloud platform services to a greater extent and be able to build applications to be more flexible and scalable rather than fixed size for a long period.
Microsoft Azure Cloud is one of the fastest-growing and the second-largest cloud computing platform in the market right now. It's an online portal through which you can access and manage resources and services. It is free and also provides a pay-per-use model. It has its data centers all across the world.
Microsoft Azure Cloud Categories
Azure services have 18 categories and more than 200 services. Some of its categories' names are as follows:
Computing
Networking
Storage
IoT
Migration
Mobile
Analytics
Containers
AI + Machine Learning
Integration
Management Tools
Developer Tools
Security
Database
DevOps
Media
Identity
Web
Microsoft Azure Cloud Service
Compute Service–Virtual Machine: Create Windows or Linux virtual machines of any configuration in a matter of seconds.
Cloud Service: Users can create scalable applications within the cloud using virtual machine provisioning, loading balancing, and health monitoring which is handled by Azure post-deployment.
Service Fabric: Service Fabric simplifies micro-service development and application lifecycle management.
Functions: The user can quickly build applications using server-less functions in any programming language of the user's choice.
Networking-Azure CDN: Azure CDN services are useful for delivering high bandwidth content to users worldwide.
Networking-Express Rout: Express route lets users on permission networks into Microsoft Cloud through a private connection.
Networking-Virtual Network: Virtual Network enables Azure resources to communicate with each other securely.
Networking- Azure DNS: Azure DNS is a hosting service allowing users to host their DNS and system domains in Azure. Users can host their applications easily using Azure DNS.
Storage-Disk Storage: Disk storage provides cost-effective HDD/SSD options which can be useful with the Azure Virtual Machine.
Network-Blob Storage: Blob storage is optimized for storing a massive amount of unstructured data, such as text or binary data.
Increase Business Agility with Azure
Microsoft Azure cloud is fast across the board. Here are some advantages of Microsoft Azure are as follows:
A business using Microsoft Azure has a faster development cycle than on-premises solutions.
Deal with clients that need far to fill their data capabilities at a global scale.
Azure has a fully integrated delivery pipeline.
One of the advantages of Azure Cloud is that an organization can very cost-efficiently test new solutions and their impact.
Microsoft Azure can deploy anywhere for any business.
Why Microsoft Azure Cloud for Business
Four reasons small and medium businesses should move to the Microsoft Azure Cloud:
Cost-Effective:
Pay only for what you use
Quickly adopt and scale to changing requirements
Easily manage and track the utilization of your cloud consumption
No Downtime:
A data disaster is a business data disaster, but if a business uses a comprehensive Azure solution that ensures that data is still available without any expensive infrastructure.
At Your Own Pace:
Provides a unique process for each customer
Using Azure, an organization can move any business application at any time
Unmatched Security:
Microsoft Azure provides unmatched security for a business. It proactively safeguards business applications and data with compliance coverage, unmatched security management, and intelligent conditional access policies.

Author: SVCIT Editorial
Copyright Silicon Valley Cloud IT, LLC.