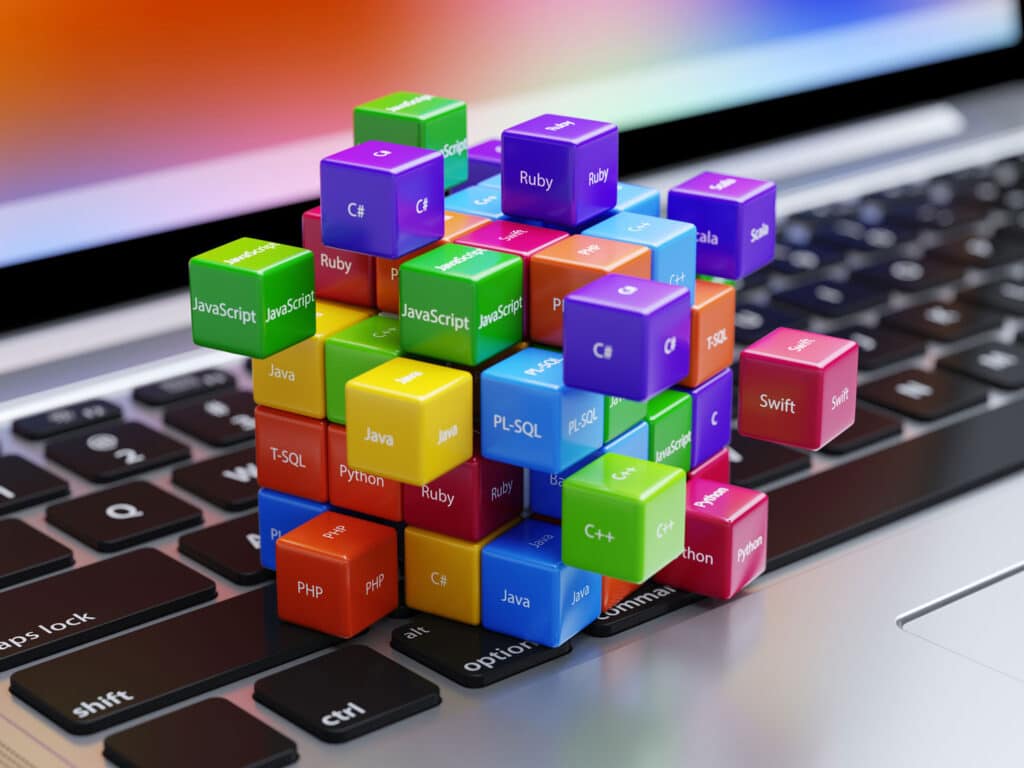 Today, the world runs on code. Every text you send, every website you visit, every screen you swipe it's all driven by code. Instead of writing hundreds of lines of code to add new features to a software application, a business management cloud design them on their business application. No-Code platforms allow the creation of the next world-changing products without writing a single line of code.
Advantages of No-Code Platforms
No-Code application development processes provide a visual development approach to rapid application development. Neither requires experience with a traditional programming language to create applications. They are making app development accessible to a more significant number of people, specifically tech-savvy individuals working in business lines.
Easy Integration for Infrastructure
No-Code strips away the overhead of standing up environments and maintaining the infrastructure by them always offered in a platform-as-a-service or PaaS from factor. However, that's pretty much where the resemblance ends. Most No-Code application development tools tend to be data first, departmental productivity, enhancement solutions like forms-based data input, simple reporting, dashboard, and lightweight back-office automation.
No-Code Reduces Development and Integration Cost
No-Code platforms enable less technical business users to build solutions fast because they are designed to solve functional use cases. This platform does not require application developers to make considerations for architecture. It also restricts integration to vendor-provider solutions.
While the ease, simplicity, and rigidity of the backend into pure No-Code development work at the development level, scaling to the enterprise presents challenges such as architecture constraints and increased monolithic application risks because of developer inexperience in application architecture patterns. Besides, most No-Code platforms require that a business deploy on their public cloud and don't have deployment flexibility to a private cloud or on-premises infrastructure. From an extensibility perspective, because No-Code platforms lean towards operational efficiency use cases, they don't possess the capability to focus on user experience and can't connect to legacy systems.
An organization can gain application development efficiency, greater accuracy in delivered solutions, and time-to-value enhancing competitive advantage in the market. By adopting No-Code platforms and tools, a business organization can save time and resources because they don't need to do custom software development.
Why No-Code App for Your Business Solutions
Suppose a business needs to build the best custom solution for business using No-Code. In that case, there is no need to compromise on the functionality because there will be no functionality gap with No-Code platforms. No need to worry about application updates and optimizations to run an application smoothly.
No-code platforms decode business into more than 300 building blocks and enable users to build business management solutions. No-Code platform solutions can be used as the overall management layer in a company.
Here are some of the solutions for small, medium, and large businesses:
Business Dashboard Solutions
Strategy Management Solutions
Performance Management Solutions
Portfolio Management Solutions
Employee Performance Management Solutions
Governance, Risk and Compliance Solutions
BI and Analytics Solutions
Corporate Reporting Solutions
Business Process Management Resolution with No-Code Platforms
Industry goals for business process management systems are dramatically changing. More and more businesses starting their digital transformation journey, and moving towards a customer-obsessed operating model digitizing all business functions is becoming parroted.
Sick of hiring Expensive Developers
If businesses are sick of hiring expensive developers to deploy processes, the number one reason organizations should choose No-Code platforms like FlowForma process automation is a fully No-code tool. Moreover, With FlowForma, a business does not need any IT skills to automate business processes. It empowers an organization to seamlessly deploy forms and workflows and manage business processes without any code.
Traditional BPM vs FlowForma No-Code Tool
No-Code platforms empower the people who know this process is best to automate those processes with speed and flexibility; this is unheard of with traditional BPM tools and many other No-Code tools that require expensive coding specialists IT professional experience. No-Code, of course, leads to significant investment in time and money.
Speed and Deployment: It is also at least ten times faster in performance than other traditional BPM tools.
No hidden cost: There is no hidden cost when implementing the FlowForma process tool that needs an annual fixed license fee, which gives users unlimited document generation and endless process flow.

Author: SVCIT Editorial
Copyright Silicon Valley Cloud IT, LLC.