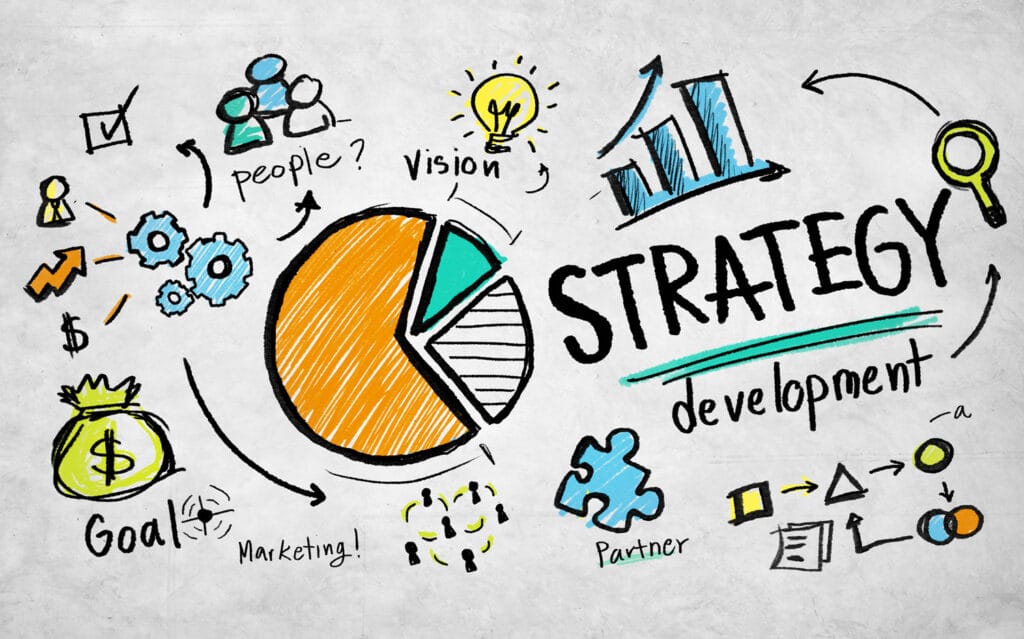 Salesforce Platform for Business
In this digital age, business is changing fast, and everything is connected through digital mediums. Salesforce makes it easy to use cloud-based business applications to stay connected to customers, prospects, and more. It is one of the world's best CRM platforms, enabling a business to sell, service, and market like never before.  Salesforce is a customer success platform, helping organizations connect to their customers in a whole new way. It is also known as the next generation of spreadsheets.   
How Businesses Offer Great Services using Salesforce Platform
An organization can grow its business much faster, succeeding at every step without all the hiccups. Even without having a big call center or multiple service agents on hand, small companies are more than capable of offering excellent customer service with the salesforce platform.
Salesforce Platform also providing three key strategies for a small business that allows users to lay the foundation for excellent customer service, outstanding customer experiences, and lasting customer relationships.  
Meet Customers Where They Are
Moreover, the Salesforce platform allows its users to connect with their customers by using phone, over emails, social media, or on business listening sites. A small business needs to know which channels customers love to use to reach them quickly and easily.
Helping Customers Help Themselves
A simple online help guide or FAQ page can answer the most commonly asked questions that small business customers have.  It saves time for the customer; it also saves time for the business.
Have Context on the Customers
Salesforce platform provides this cool strategy to know who your customers are and what is essential to them, make a support interaction, and a great overall experience. A personal touch often makes folks want to do business with a small company; they want relationships, not just for transactions.       
The Salesforce platform is cloud-based, it keeps all your information up-to-date in real-time, and a company can access their data and information from anywhere at any time. They can also run their entire business from their phone. Salesforce is providing the world's leading enterprise cloud ecosystem.
Some key features of the Salesforce platform are as follows:
Sales Cloud
With sales cloud, an organization can save their information they need to close deals, collaborate, and sell as a team. It also allows to manage contacts and track opportunities.
Service Cloud
Service Cloud allows you to deliver a world-class customer service experience.
Track customer activity across every channel online.
Increase agent's productivity and resolve issues fast to keep customers truly satisfied.
Marketing Cloud
With a marketing cloud platform, an organization can create personalized one-to-one customer journeys and powerful multichannel marketing campaigns that generate leads and drive sales.
Community Cloud
With the community cloud, users can build vibrant, engaging communities that help customers, partners, and employees help themselves and each other.
Analytics Cloud
It helps a business to make quicker, smarter decisions with the analytics cloud. Turn big data into a significant advantage by uncovering new insights and taking action instantly from the device.
App Cloud
App Cloud users can build modern employee and customer-facing apps that engage and excite all within a secure, trusted, and instantly mobile environment.
IoT Cloud
With IoT cloud, users can connect all their data from the internet of things to the rest of the Salesforce Platform for better insights and real-time customer actions.
Salesforce Administration
Salesforce Platform administration manages and administers production organization and other users.  It provides the facility to a business to ensure the releases of products deployed to the production are on time, and the environment is stable after release. It also makes sure that the user profile and the licenses comply as per the needs. Salesforce administration is also responsible for keeping track of the project's progress and ensuring that there is no gap between the requirement specification and the actual project development.
Salesforce APIs
API stands for application programming interface; it is nothing but an interface with the help of which two systems can communicate together. Salesforce takes an API first approach to building features. API is an extremely efficient way for us to develop features in business applications. The key thing is that APIs enable communication by providing a standard interface for web applications to communicate with each other. Applications that are not API-enabled are like closed doors in cyberspace.
Salesforce APIs can give a business power to connect with a wide variety of applications such as ERP, HR, homegrown, legacy systems, and financial applications. Each of these applications exchanges data with salesforce. Salesforce allows building dashboards and reports. By using Salesforce APIs, users can automatically create tasks, send emails, update fields, and schedule these actions to occur on the required time.     
Salesforce has got a wide variety of APIs such as data API which is used to interact data on the platform. Streaming API work for real-time updates of data; chatter API, analytics, metadata, and tooling API. Salesforce Platform also allows us to create a custom API.  

Author: SVCIT Editorial
Copyright Silicon Valley Cloud IT, LLC.