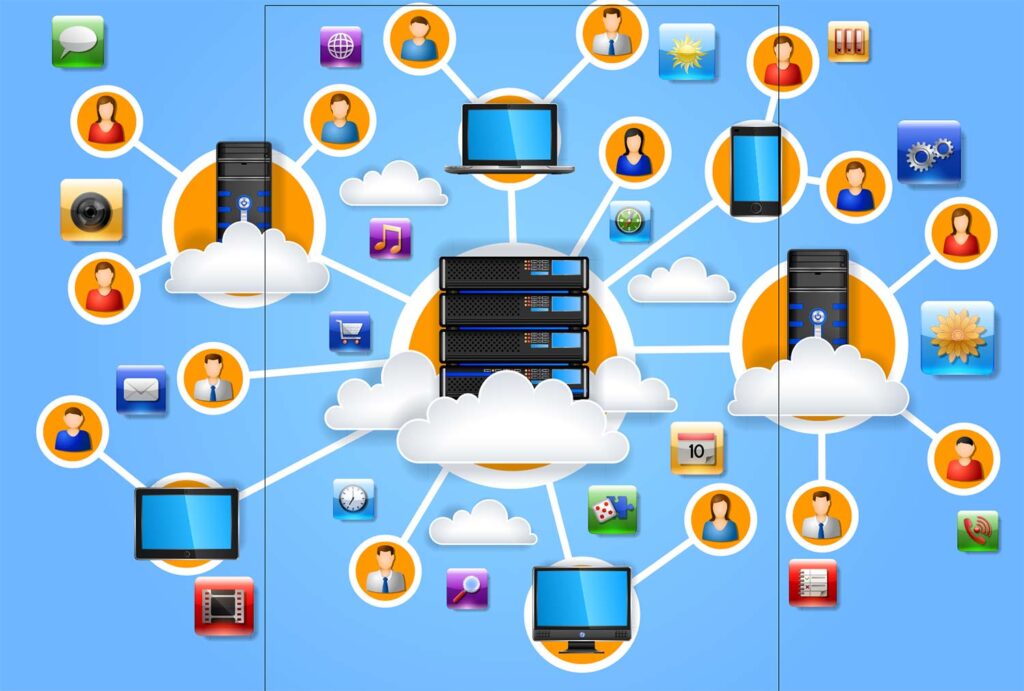 Telnyx promises to provide the best technologies:
Telnyx claims that they are shaping the future of growth for all businesses with technology. It's proved it by showing highly updated and delegated technologies that can fulfill all business needs. It is the first self-service, full-stack communications platform in the world.
SMS and MMS
We have gone about 25 years with texting, and from that time till now, texting expanded globally and advanced significantly. To make it more secure, Telnyx established an excellent communication channel for SMS and MMS. When a send message API request goes through by the user, SMS or MMS will be put into a queue by an API and forwarded to its destination. Telnyx's latest feature, Message Detail Record (MDR), describes a specific message request, including active, pending, and completed message status.
Telnyx allows users to send and receive SMS and MMS programmatically. SMS provides a concise and engaging communication channel. MMS, on the other hand, used to send photos, videos, audios, or GIFs. It's an excellent tool for creating a more engaging brand experience than static Taxes, and it's also has a high engagement rate.
SMS Advantages
Cheaper than MMS
Easy to send in high volumes
The text arrives in seconds
Better compatibility across all devices
MMS Advantages
Higher engagement than SMS; 15% average CTR
20% more campaign opt-ins than SMS
8x more likely to be shared on social
No character limits
How Businesses Use Messaging
Businesses can effectively utilize messaging. Telnyx provides Messaging with a vast evolution beyond personal use and transformed into being used by companies. There are two types of customer messaging channels, P2P (person-to-person) and A2P (application-to-person), used for business communication.
Telynex brings three message-sending methods/types as long code, Toll-free, and short code:
Number Type
Format
Volume
A2P vs. P2P
Voice-Enabled
Setup Time
Long Code
10-digit (U.S)
555-555-5555
one msg/sec
P2P only
Yes
Instant
Toll-Free
10-digit (U.S)
800-555-5555
No limit
P2P or a2P
Yes
Up to 48 hours
Short Code
5-or-6 digit 55555
No limit
A2P only
No
Couple Weeks
Long Code: It's a traditional ten digits number, and the most common type of number allows us to send one msg/second using a person-to-person use case.
Toll-Free: Toll-Free numbers are iconic numbers with 800 digits; every Toll-Free number usually will start with 8, such as 800, 833, 844. These types of numbers usually advertise for customer support. Toll-Free numbers are multifunctional.
Short-code: These new types of five to six-digit codes are also perfect for utilizing marketing campaigns and promotions to boost sales by sending quick short messages to customers. Customers can also act on those messages.
Integrating SMS
40% more conversions
10x higher promotional redemption
Timely notifications, appointments, reminders, and more
More than customers prefer SMS
Messaging Trends
Get it right. Strict penalties and hefty fines for non-compliance
Chatbots Rising! 30% reduction in human customer support (in the last four years)
Automate but retain that personal touch
We need to create a messaging profile and assign a phone number to it by using RESTful API or via the Telnyx admin panel
Telnyxs' unique APIs are available to send and receive notifications. To receive messages, need to set up a web-hook URL to receive the payload (maybe a small web application)
Moreover, some trends provided by Telnyx like a real increased focus on regularity compliance there's a real focus at the moment on protecting consumers from unsolicited marketing messages via SMS.
Telnyx Network Performance
Telnyx is an enterprise-grade carrier providing a platform and a private backbone supporting customers' SMS and MMS with unique APIs. Moreover, customers can send their content more securely from point A to point B. In addition, for the secure transmission of content, Telnyx provided its own private and protected encrypted way to the end-users.
Telnyx Python SDK
Telnyx also provides text messages with the Telnyx Python SDK. You can purchase a new number associated with a messaging profile that enables you to send messages with the Telnyx Python SDK. Telnyx Python SDK also provides national capabilities for SMS and MMS with A2P and international faculty with P2P.
In Summary, Telnyx's simple solution for all contact centers is the number one choice for the SVCIT team compared to all other competitors out there with a lot more complex integration planning and staggering pricing model.

Author: SVCIT Editorial
Copyright Silicon Valley Cloud IT, LLC.