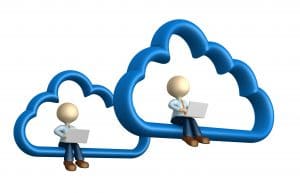 The Software as a Service (SaaS) provider manages everything from hardware installation, working to app functioning. End users are not responsible for anything in this model; they only use programs to complete their tasks. SaaS is a part of almost everyone's daily life. Software as a service or SaaS is one of the three main categories of cloud computing and the most common with consumer-level products alongside Infrastructure as a Service and platform as a service. Simply put, the "as-a-service" translates to over the internet.
On-Demand Service
Pay per use of SaaS application software to users
Independent platform
You don't need to install SaaS software on a PC
Runs a single instance of the Software
Available for multiple end-users
Cloud computing cheap
Computing resources managed by the vendor
Accessible via a web browser or lightweight client applications
Software as a Service (SaaS) Applications
So SaaS is a third-party application available over the internet, with no physical connection to anyone's device. The email clients are likely SaaS, Google Docs, Salesforce, Cisco WebEx, Slack, and Microsoft office 365 are SaaS, providing productivity apps over the internet. For businesses, there is SaaS for sales management, customer relationship management, financial management, Human resource management, billing, collaboration, etc.
Software as a Service (SaaS) applications are used by a range of IT professionals and business users, and C-level executives. Leading SaaS providers include Salesforce, Oracle, SAP, Intuit, and Microsoft.
Popular SaaS Providers
The Google ecosystem such as:
Google Docs
Google Drive
Microsoft Office 365
HR and Helpdesk solutions and customer relationship management services such as Salesforce
One Drive
Dropbox
Cost-Effective
Because Software as a Service (SaaS) eliminates the expense of hardware, maintenance, licensing, and installation, it can be cost-effective. SaaS offerings generally operate on a pay-as-you-go model, offering businesses flexibility.
Advantages
SaaS also offers high scalability for any range of projects in need.
Automatic updates.
It provides accessibility and Persistence since users can access SaaS content from any internet-connected device and location.
On-Demand service
Universally accessible from any platform
No need to commute; the user can work from anyplace
Excellent for collaborative working
Vender provides modest software tools
Allows for multi-tendency
The providers will do installation and up-gradation
Resources are scaled based on the requirements
Apps are accessible from any connected device
The provider is responsible for everything
Disadvantages
Organizations must rely on outside vendors for the Software.
The provider might utilize user data as part of the service agreement.
The provider has the entire control
For instance, provides might experience service disruptions
Impose unwanted service changes or fall victim to a security breach.
Fall victim to a security breach
Portability and browser issues
Internet performance may dictate the overall performance
Limited range of solutions for crashes
The devices should connect for efficient working
Wide Variety of SaaS Applications
Customer Relationship Management (CRM)
Financial Management
Sales Management
Human Resource Management (HRM)
SaaS Is a Focal Point of Enterprise Digital Transformation Strategies
Its adoption is rising quickly, which leads to SaaS sprawl
SaaS decisions are now strategic and at the company level
Mergers and acquisitions rely on the ability to join force quickly
Remote work is here to stay, but SaaS makes it happen
The Principles of SaaS Operations
Cost Management
Spend Management
License Management
With the growing usage of Software as a Service (SaaS) technology by the enterprise, the licenses are neither overprovisioned nor under-provisioned. Identify unused licenses for repurposing is a big opportunity in this environment.
Security & Access Management
Security
Access Control
User Lifecycle Management
Many global enterprises have or are implementing their single sign-On portals to employees for SaaS-based app access.
Classic Operations
Enterprise needs to understand a consolidated workflow management solution across multiple APIs to help with the day-to-day administrative tasks associated with SaaS applications.
Author: SVCIT Editorial Copyright
Silicon Valley Cloud IT, LLC.