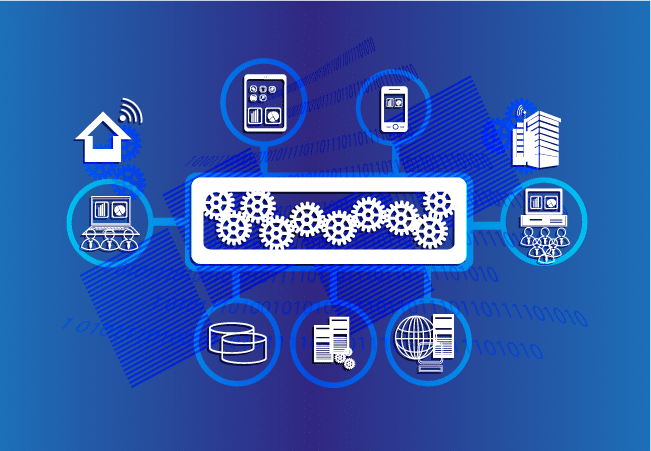 Remote work and consultancy existed before Coronavirus, and it's the foundation upon which numerous businesses and brands were built, including us. You are not reading this blog post because we thought it should be our response to the pandemic, remote work has always been the way we get things done at SVCIT on the client side. The only thing the pandemic did was to show millions of businesses that work is not a place but an activity and genuinely meets deadlines with quality. SVCIT isn't the only remote team out there; there are hundreds of businesses that started with a mission to operate remotely.
Here we are presenting a short guide to remote work for engineering.
No one would have thought over 70% of businesses will be forced to embrace remote work at one point. Quite interestingly, the pandemic is opening the eyes of individuals and companies to the possibilities and apparent benefits of remote work. Work may never go back to what we're traditionally used to. A statement by Twitter CEO Jack Dorsey stated that workers are "… [workers are] allowed to work from home even after the coronavirus pandemic lockdown passes." This is the future beckoning on us. Of course, the future of work is remote, but no one thought the future would come this early. The sprouting of shared working spaces around the globe – over 26,000 now – further buttresses that fact.
Perks of Working From Home
With the era of remote work already upon us, you don't want to be left behind on this trend. It is imperative that you lay aside your baggage from traditional office work and get prepared to hop on the moving train. What have you got to lose as a remote worker? I'd say absolutely nothing – well, except the usual office drama. On the flip side, there is a trailer load of benefits to make up for it. A few include:
Work from home – no stress of rushing down the office in the mornings or combating traffic jams and saving cost
Avoid participating in endless face-to-face meetings, and switch to online meetings which are more productive.
Work during your most productive hours – If you're the nocturnal type, you may spend your afternoon chilling with the boys on PlayStation and spend your night writing those codes.
Dress as you wish. You can work in your shorts, or pajamas throughout the day. Just remember to switch off your video during meetings.
You are Not Alone in Working From Home
As a matter of fact, working from home as a software engineer comes with many perks. Several engineers have been working in this way for as long as ten years. You'll enjoy it if you choose.
If you're looking to tap into the benefits of working remotely or simply start getting acquainted with it before it becomes compulsory, there are lots of opportunities for you—even some top companies like DELL, Twitter, GitLab, and even Facebook.
Admittedly, it's not that easy to land a remote job. But then again, if you've got a good portfolio, then it's not that difficult, either. There are many sources you can find a remote job.
Like most other jobs, having some remote work experience under your belt boosts your chances of landing a job. Some people find it hard to work remotely at the beginning; that's why companies may even be totally hesitant in implementing remote work. Here's one way to get some remote experience, you can secure a job in a local company and then occasionally ask the management to let you work from home for 2–3 days. Short, yeah, but it counts as experience. An even easier approach is to create an account freelance platform and handle some freelance gigs. This is totally remote, so yeah, you've got the experience you need. That said, it's not etched in stone that inexperienced people can't get remote jobs, so do not hesitate to apply whenever you can.
Final Thoughts
"Reiteration is for emphasis," as the saying goes. It is worth reiterating that the remote work revolution is already happening. We at SVCIT have known this for years, and it's unfolding right before our eyes. Of course, remote work and consultancy aren't a walk in the park. It requires management planning, written guidelines, culture development, and personality changes. All of these are essential to remote teamwork. Brace up yourself for it, and don't be caught off guard.



Author: SVCIT Editorial
Copyright Silicon Valley Cloud IT, LLC.