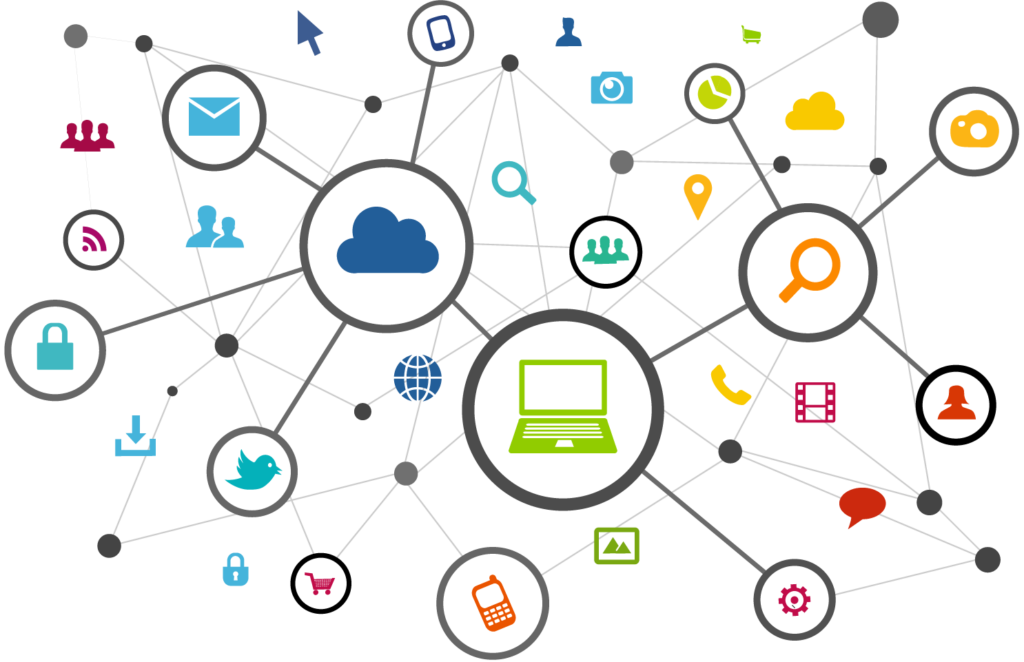 Lately, the unfortunate surge in the coronavirus pandemic has created tension around the world, a global health emergency. Millions of jobs and trillions of economies lost across the globe. There are confusion and fear globally, and almost every nation needs help and support they can get.
Fortunately, several tech giants stepped up just in time to stem the tides of the pandemic. Although most of these Big IT companies are amid a couple of privacy scandals. Nonetheless, they're fast becoming crucial players, to the admiration of many in this dire time of need.
The Show of Commitment and Concern By Tech Giants
Since the pandemic started, there have been lots of announcements from tech companies. They've volunteered to join the struggle to fight the pandemic.
For instance, three prominent cloud vendors, Amazon, Google, and Microsoft, have shown a commitment to store and analyze customers' data. This COVID-19 healthcare coalition pooling to assist in dwindling the virus's integrity across the globe.
Even though tainted by claims of not doing enough, Amazon provided medical care and testing kits. Both for its employees and contributed the same to humanity. In the same vein, the billionaire Space X businessman, Elon Musk, ordered thousands of ventilators from China and sent them to nations in need of it.
Bridging The Information Gap During The Pandemic
The pandemic is unlike what any country has experienced in recent times; this rendered them incapable of educating their citizens. To bridge this wide gap, Google, Facebook, Instagram, and Twitter stepped up. This is by providing real-time and easy-to-access information to users on their various social media platforms.
Google made search results on coronavirus faster to access. The search giant even has an icon pinned on its app to give live updates, health advice, and related information regarding the pandemic. Facebook's slogan has always been "love sharing."
Hence, it brings about useful information on how to keep safe together with loved ones as gotten from public health authorities.
Mark Zuckerberg's Facebook did not stop at just providing information. The social media network also donated $100 million to small-scale businesses to alleviate the fear of getting out of business. Instagram provided a readily available platform for media content such as "live video chats" to its customers. The combination of the two platforms makes available maps illustrating a regional mobility pattern. Which has helped foremost authorities make stringent decisions, closing down parks, beaches, etc.
They also provide speculation using machine learning to help health institutions predict a possible increase in beds, ventilators, and a couple of other essential supplies.
Not getting left behind, Twitter also donated more than $1 million to news and fact-checking organizations for coronavirus reporting. Most notably, to ensure that disseminated information on social media is not fake or incorrect in the bid to curb public panic.
Final Thoughts
In the time of crises of a ravaging pandemic, information technology is highly essential to help people and communities stay healthy and connected even though they're several miles physically apart.
When the 1918 flu pandemic erupted, available statistics from the Center for Disease Control and Prevention estimates. That about one-third of the world population got infected. This effect was chiefly because many people do not have timely access to information as we now do in the 21st Century.
Hence, the importance of IT in saving the world during the Covid-19 pandemic cannot be underemphasized.
Finally, given all the support IT giants have contributed to stemming the tide and flattening the coronavirus pandemic curve, it can be reliably said that the world has undergone substantial technological advancement, especially in media and information dissemination.
There seem not to have been a better time to share the love and stand together with a united voice than now. Information Technology firms had laudably stepped up in unison when the world needed them most.
Author: SVCIT Editorial
Copyright Silicon Valley Cloud IT, LLC.