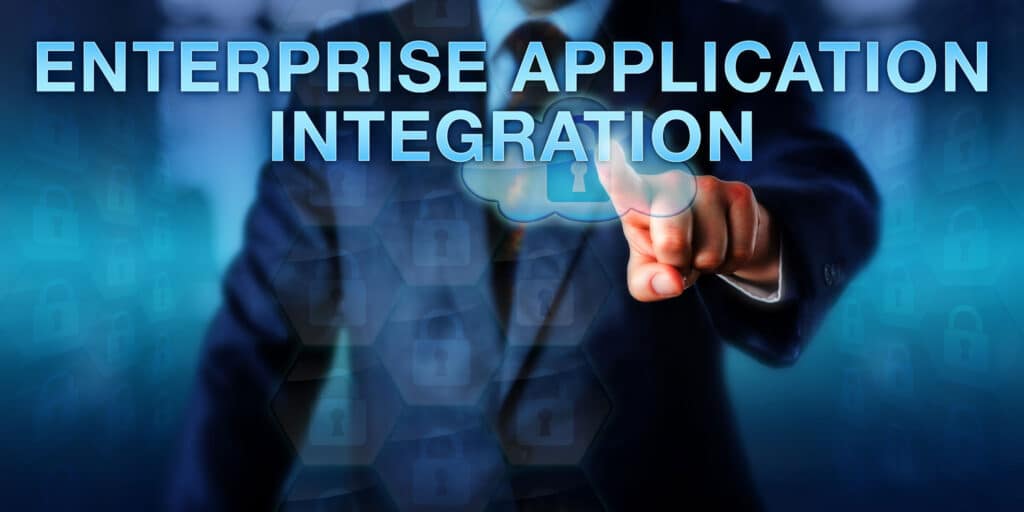 Importance of Enterprise Software Development Solutions
Enterprise software development solutions help organizations to face gradual changes in the latest business trends. Because it affects the organization's growth directly. Now organizations need to adopt new technologies. Here, the Enterprise Software Development solutions help organizations to grow. Because of the ESD solutions for new business models, even small businesses can grow easily.
Why need to adopt Enterprise Architecture (EA) solutions to navigate all complexity?
Here, we discuss why organizations need enterprise architecture.
So, a business has many attributes like process, products, data, people, technologies, etc. These attributes provide benefits to the business. Especially for startups.
How these business parts fit together?
So, this is the purpose of enterprise architecture. As an enterprise, architecture is a conceptual framework that describes how the business is constructed. ESD Solution's principles can be applied to any business entity. Similarly, business as a government, a non-profit business, or even a loose enterprise that's interested in say "solving a problem like a world hunger". Various associations need to get that, how their business can grow in this condition where they have to achieve complex activities. Moreover, medium and small-scale organizations can adopt these architectures.
The reason behind why enterprise solutions became more popular: Because the enterprise provides solutions to replace the customizable programs and the complexity of tools replace specialty with common business applications and development tools. Our aim is to improve enterprise productivity and efficiency by providing business logic and support functionality, by implementing enterprise solutions in different steps.
Characteristics of Enterprise Application Integration are as follows:
Performance
Scalability
Robustness
Security
Building the bridge between business and technology:
In addition, ESDS can promote business through innovation and fundamental approaches. It helps a business to gain unique customer insights and preparing an organization for the future.
Challenges in Implementations
Without considering the right decision for a business an organization may have to face some difficulties. That can increase the failure possibility of the business. So that without a good enterprise solution business has to confront the accompanying difficulties:
Excessive customization
The dilemma of Internal Integration
Poor understanding of business implications and requirements
Lack of challenges management
Poor data quality
Misalignments of IT with business
Hidden costs
Limited training
Lack of top management support

Enterprise solutions will unpack not only the requirements in the business process flow but also going to get acceptance and understanding. So, by adopting the real convenient way for the development process to raise an organization. Moreover by using enterprise solutions businesses can reduce the cost of hiring a team to manage security, database, storage space, data management, and development for scratch.
Therefore term Enterprise Software Development Solutions is not just for the implementation of a system. It is a go-to framework. Similarly, the enterprise solutions solve the conflict of different operation systems, like database handling, and legacy systems.
Major advantages of Enterprise application Integration
Seamless experience
Simplifies Business
Reduces Costs
Saves time and efforts
Employing a new vision from third parties
Hence, EAI solutions are more suitable for an enterprise having heterogeneous systems. It works as middleware.
Typical Domains of Enterprise Architecture:
Business
Data / Information
Applications
Infrastructure / Technical
Security
Compliance
How one delivery channel is working with .net, java, or some other technology?
For the Integration of enterprise software, so there is no need to care about the technology. Therefore, that's the powerful advantage of EAI solutions it can be integrated with all types of technologies. Specifically, some major examples of enterprise software development tools are Trello, Workflow, and Slack tool.
Where Enterprise Application Integration solutions fit?
In the same way, companies like Insurance companies, health care networks, and companies with multiple heterogeneous systems should consider EAI solutions. So, here it makes sense for them to implement. Hence, by implementing EAI solutions companies can reduce their cost and save their time by avoiding try and testing errors.

Author: SVCIT Editorial
Copyright Silicon Valley Cloud IT, LLC.